What does it mean to be a patriotic? Is singing songs on Independence Day the only way to express our nationalism? Anju Gupta in this poem says that if we truly love our nation, we need to put our 'patriotism in action'.
Patriotism and nationalism are ideas of togetherness,
And man created environment for cohesiveness.
Nationalism is a feeling of bonding and belonging,
To national flag, anthem and its surrounding.
Much needed today is patriotism in action,
By respecting traffic rules and not giving reactions.
By paying taxes without being raided,
Or forwarding hate messages that are not needed.
By setting an example of not littering around,
Also, by going digital across all financial grounds.
Avoid noise pollution in all domains of life,
Whether its time of happiness or strife.
Most importantly, learn to have patience to stand in a queue,
Hospital or bus, we should follow through.
With love for all genders and reverence for elders,
Let's make our society, a paragon of equality and humanity.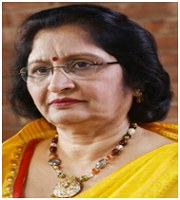 OTHER ARTICLES BY THE WRITER:
1. This is how you can keep a check on your kid's online behaviour
2. Let's say no to heavy school bags
3. Social-Emotional Education in Schools – A step forward
DISCLAIMER: Views expressed above are that of the author and do not reflect the views of the website. The Peeper Times does not assume any responsibility or liability for the same.

Do you feel strongly about something? Have a story to share? Write to us at info@thepeepertimes.com or connect with us on Facebook or Twitter