Last month, we published a story in which we shared how Ahlcon International School in Delhi is working towards reducing the size of bags in its school. The story was well-received by our readers, and generated a healthy discussion about the topic among educationists, prompting us to do another story.
In this story, we discuss the various measures that schools are taking or will start from this academic session in order to reduce the weight of bags. We hope the story inspires other schools as well:
Indirapuram Group of Institutions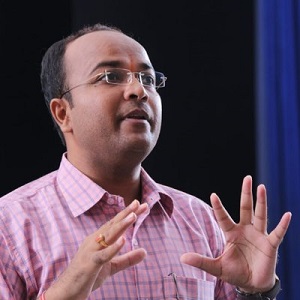 Starting this academic year, Indirapuram Group of Institutions has done away with subjects other than Languages (English and Hindi) and Mathematics in classes I and II. Students of classes III to V would be taught Languages, Mathematics and Environmental Studies (there is going to be no textbook for Environmental Sciences and it would be taught through smart boards, worksheets and live projects). "Major emphasis is being laid on teaching subjects like English, Social Science, Mathematics and Science through computers, so that students learn to use computers as an enabler and not view it as another theoretical subject," said Dr Ashish Mittal, Academic Coordinator & Head of Examinations.
Delhi International School, Delhi
This school in Dwarka has changed its curriculum to ensure a burden free childhood for its primary school students. "We have changed the curriculum and made it integrated. Theme based studies are being introduced and students are required to get a total of only three books and a notebook in their bag in primary session," said Dr Priti Ojha, Principal.
Technology is the key in these schools
Several schools are switching to technology, thus doing away with the need to bring hard copies of books/ notebooks to school. One such school is Delhi based The British School. Talking about the initiatives taken by the institute, educationist Sunny Thakral wrote:
We have started digital books and are experimenting with digital jotters aka Surface to reduce bag weight. #onedevicetorulethemall It is not humane to have young kids carry bags which weigh upto 7-10 kg daily. #Voted

— Sunny Thakral (@KSThakral) January 23, 2019
Similarly, educationist Ritu Sehji too described her school's experience with technology. She teaches at Westlake Boys High School in New Zealand.
We use @msonenote @MicrosoftTeams for everything. Hence, there is no need to be carrying heavy books and folders by students and teachers. Any such online platform would work effectively to reduce the bag load and save some trees too.

— Ritu Sehji (@rsehji) January 23, 2019
Serve India Adivasi Lower Primary School, Kerala
Meanwhile, away from the metros, with hardly any access to technology, a little-known school in Kerala quietly worked in this direction until it earned the distinction of a "bag-free school."
Located in Thariode in Kozhikode, Serve India Adivasi Lower Primary School (SALPS) is reported to have adopted a very simple method to achieve its goal. It provided an extra set of textbooks to all its students which they are required to keep at home. With the help of teachers and parents, the school raised money to build shelves in each classroom. These shelves are used by students to keep their class textbooks, notebooks, pencil boxes (provided free by the school), lunch plates etc. So, all that a student is supposed to bring with them is a notebook, that too, in hand.
As they say, 'Where there is a will, there is a way.' Hope more and more schools get inspired to work in this direction with the same zeal.
Do you feel strongly about something? Have a story to share? Write to us at info@thepeepertimes.com or connect with us on Facebook or Twitter