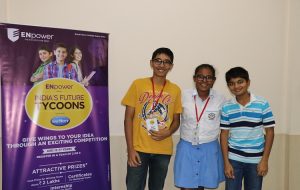 Meet Anisha Jani, Advit Ranawade and Rahil Chadha. The three have invented a device which, according to them, reduces water consumption by 90 per cent. The device, called Bloom, is an external tap attachment and consists of an array of sensors, digital IoT tech and micro nozzles. While the micro nozzles convert water into mist, the sensors turn the tab on with a swipe. Also, the tab is linked to an app wherein the user can set the max limit for water dispensation. For example, for brushing, one can set the consumption limit to 500 ml. Further, the app notifies a user about leakage, analyses how much water he/she is wasting and suggests ways to improve. "The seriousness of the water scarcity situation in Mumbai combined with the need for user-friendly technology gave birth to the idea Bloom," said the three who are residents of Mumbai. Anisha and Rahil are schoolmates at Arya Vidya Mandir and Advit studies at Dhirubhai Ambani International School.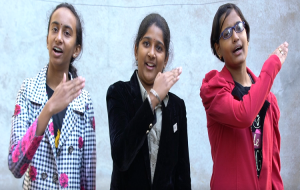 The trio, meanwhile, is not alone. Inspired by Ikea using sustainable replacements for wood, three students of Hyderbad's Kendriya Vidyalaya Picket, namely, P Chinmayee, Kavya Harge and Pratistha Agarwal have developed eco-friendly tissues. Called True Wipes, these wet tissues are made by converting wasteful corn crops into useful, chemical free, handmade wipes with high water holding capacity. The teenagers have already applied for a patent and hope to make the tissues available to people at affordable prices.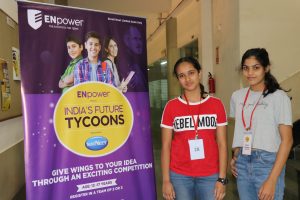 In order to ensure that students enjoy news and remain updated with the latest happenings in the world, Sana Rao and Eshani Parulekar, students of Mumbai's Arya Vidya Mandir have developed an online venture, Owlett (https://owlett.in). The platform offers news in a kids-friendly, fun and easy-to-understand language. The idea being to make a simplified version of newspapers that would help children become smarter and equip them with enough information to be able to hold a conversation on serious topics like politics and economics. The venture is already up-and-running and the budding entrepreneurs have already hired young students to curate and write content.
All these students are the top three winners of the Season 1 India's Future Tycoons orgsanised by ENpower earlier this year. The three competed against 3300+ students from 250+ schools across 52 different cities of India. Using Sustainable Development Goals (SDGs) of the United Nations as a framework, students were required to create business solutions to reduce poverty, provide quality education, improve sanitation and increase nutritious intake. On the basis of their idea submissions, the Top 100 teams were selected for a boot camp and were provided with 2 days of rigorous training and mentorship from industry experts.
The three winners also presented their business ideas at the United Nations' National Convention, held in Mumbai (Grand Hyatt, Santacruz) on May 30-31, 2019.
Do you feel strongly about something? Have a story to share? Write to us at info@thepeepertimes.com or connect with us on Facebook or Twitter