New releases from the world of books
Tired of reading the same authors? Want to read something new - books which are new in market, not read by any of your friends so far. Yes, then here're some books that have recently hit the market. Check them out:
Book: Shiksha: My Experiments as an Education Minister
Writer: Manish Sisodia
Publisher: Penguin Random House India
Delhi's deputy chief minister and education minister, Manish Sisodia, has been instrumental in ushering a transformation in the field of education in the capital city of Delhi. In this book, he recounts his experiences and experiments as the education minister and offers a blow-by-blow account of this amazing success story. Shiksha, a book about hope and possibilities, is written to inspire everyone who is poised to make a difference in society through education.
READ ALSO: These Online Libraries Will Deliver Books At Your Doorstep
---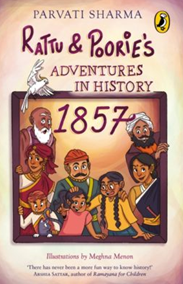 Book: Rattu and Poorie's Adventures in History
Writer: Parvati Sharma
Publisher: Puffin
Rattu is in a bad, mad mood. Her bossy older sister, Poorie, has taken her toys and gone off to play without her. Rattu has made ghastly faces at everyone: Roundy the cat, Shanti the cook and Mama as well. But none of this makes her feel any better.
She wishes she had a soldier to protect her and take her side. No sooner does she make the wish than the ground begins to shake-and suddenly, there's not one, but two soldiers in the room!
So begin Rattu and Poorie's grand adventures in the Uprising of 1857, and their encounters with its heroes: from Rani Lakshmi bai of Jhansi and Nana Sahib of Kanpur to the last Mughal Emperor, Bahadur Shah Zafar.
---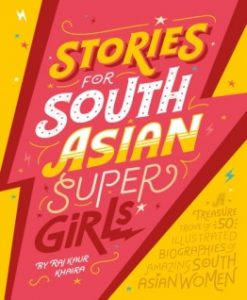 Book: Stories for South Asian Supergirls
Writer: Raj Kaur Khaira
Publisher: HarperCollins Children's Books and Kashi House
The book is a collection of inspirational stories of 50 famous and under-celebrated women from Afghanistan, Pakistan, India, Bangladesh, Nepal and Sri Lanka.
Bringing together illustrious entertainers (Mindy Kaling, Lilly Singh, Norah Jones, Hannah Simone), pioneering business leaders (Indra Nooyi, Anjali Sud, Ruchi Sanghvi) and a host of other, equally remarkable yet less well known, figures (including the British Muslim spy, Noor Inayat Khan, feisty suffragette, Sophia Duleep Singh and fearless activist, Jayaben Desai), the book seeks to empower young girls to break new ground for themselves and to inspire others in the process.
---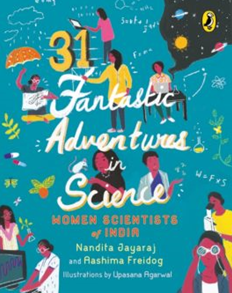 Book: 31 Fantastic Adventures in Science: Women Scientists in India
Writers: Nandita Jayaraj and Aashima Freidog
Publisher: Puffin
This book presents the stories of 31 trailblazing women who work in a diverse array of fields, from environmental biotechnology to particle physics, palaeobiology to astrophysics. Through their research, they uncover the mysteries of the universe, find more sustainable ways of living, cure life-threatening diseases and study animals and plants that are long gone.
Read what drew them to science, how they deal with the difficulties and pressures of their work, and how they push the boundaries of human knowledge further and further every day.
Do you feel strongly about something? Have a story to share? Write to us at info@thepeepertimes.com or connect with us on Facebook  or Twitter