Ways To Improve Student Self-Efficacy
What is self-efficacy? Should teachers consciously work to develop confidence among their students? Yes, because self-efficacious students recover quickly from setbacks, and are likely to achieve their personal goals, writes the author in this article.
Self-efficacy is commonly defined as the belief in one's capabilities to achieve a goal or an outcome. Students with a strong sense of efficacy are more likely to challenge themselves with challenging tasks and be intrinsically motivated. These students will put forth a high degree of effort to meet their commitments, and attribute failure to things that are in their control, rather than blaming external factors.
Self-efficacious students recover quickly from setbacks, and ultimately are likely to achieve their personal goals. To enable student self-efficacy, the environment needs to be supportive, and many things in the existing environment need to change one step at a time.
Teachers should reflect and look to identify their belief about who they are and what they believe their students can do. Having said that, the two strategies that could help improve student self-efficacy are:
Empower through authentic learning
Effective teachers consciously stop themselves from telling students everything they know, as the students must connect the ideas and concepts taught to their own experiences. Asking the right questions and harnessing the power of struggle are ways to allow for authentic learning to happen. Only when the child connects the education to his/her experiences, he/ she will feel empowered.
Clear expectations and trust
As a teacher looking to develop student self-efficacy, the most important thing to do is to communicate clearly what you want the students to achieve in the task at hand. Often, what we communicate and what we want to communicate differ due to many assumptions we make about the other person's prior knowledge.
It's essential to have clear rubrics for all tasks that promote self-directed learning. Having a structure to the task at hand using note catchers and scaffolding instruction allows students to develop independence.
Trust is the underlying structure that enables self-efficacy. At all times, the teacher should trust his/ her students and act with compassion, and allow the trust to foster in student-student relationships as well.
Like we have routines for classroom management, it is important to develop routines for thinking and learning. These two strategies communicate to students in a holistic way that the teacher wants and believes that they can be independent, and implicitly share with students' high expectations.
Self-efficacy allows us to progress every day, despite the inevitable inequities life puts in front of us. Having a strong belief in oneself helps us in all walks of life, and at all ages. With efficacy, we can accept ourselves as who we are, develop a conviction in our beliefs, and gain the strength to follow them.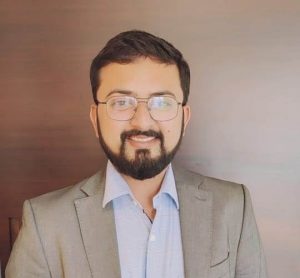 This article is written by Siddharth Rajgarhia, Chief Learner-Director, Delhi Public School, Nashik, Varanasi & Lava Nagpur
Want to read more such though-provoking stories by our educationists? Click here
DISCLAIMER: Views expressed above are that of the author and do not reflect the views of the website. The Peeper Times does not assume any responsibility or liability for the same.
Do you feel strongly about something? Have a story to share? Write to us at info@thepeepertimes.com or connect with us on Facebook or Twitter